Background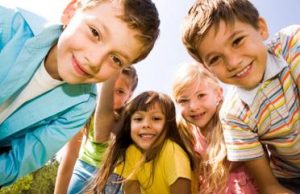 The Preparing for Life programme is a community initiative being conducted by the Northside Partnership and funded by the Department of Children and Youth Affairs and Atlantic Philanthropies. PFL is being evaluated by a team at UCD Geary Institute, led by Dr. Orla Doyle.
PFL was two years in development and went into the field in late January, 2008. The aim of the PFL intervention is to improve levels of school readiness in several designated disadvantaged areas of North Dublin, Ireland, beginning during pregnancy and lasting until the children start school. A survey measuring levels of school readiness among the junior infant cohort of 2004 found that almost 50% of the children in the community were deemed 'not ready for school' (Kiernan et al., 2008). The purpose of the programme is therefore to help parents develop skills to help their children in five domains of school readiness:
cognitive development
physical health and motor skills
social, emotional & behavioural development
approaches to learning
language development and literacy
For more information on the Preparing for Life Programme, please click here.
For further information on the evaluation of PFL, please click here.
Further Info: